Chain Link Fence Service Highland Park
Free Quotes Available in Highland Park, Illinois for Chain Link Fence Repair & New Chain Link Fence Installation
Chain Link Fence Service in Highland Park
Fence Repair, Design & Installation
Chain link fence applications are virtually unlimited because of chain link's versatility, strength, corrosion resistance, and low cost installation. Free Estimates & Inspections available, call now: 847-499-1094
Whether you need a new chain link fence for a residential property or a commercial one, we have the solutions you want and a price you will love. We offer a number of different gauges or thicknesses of the metal mesh for our galvanized chain-link fences. We also offer aluminized chain link fencing. One of our sales representatives will provide the exact specifications based on the fence you choose. Looking to customize your new fence's appearance? Durabilt fence offers a black or green coating to better protect the fence from the elements as well as to help the fence better blend to its surroundings. 
In addition to providing you quotes and options for the chain link fence materials and coatings; our sales rep will be able to go over gate options with you as well. To help make your life even easier, we are now offering financing! Be sure to also check out our incredible reviews on Google!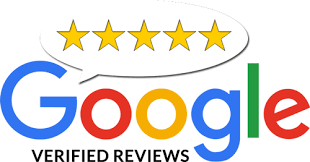 Recent Chain Link Fence Projects
View some of our recent new chain link fence installations. See one you like? Contact us today to receive your FREE Quote
Today, homeowners and businesses have a wonderful array of fencing options available to them. Though the tried and true classic chain link fence remains ever popular. Here we will discuss several benefits of chain link fencing:
Cost-Effectiveness – One of the most attractive benefits of a new chain link fence is its relative affordability compared to wood and vinyl fencing. 
Low Maintenance – Once properly installed, chain link fences are essentially hands-off in terms of ongoing maintenance. If the fence becomes damaged, they are effortless to repair. 
Durability – The fact of the matter is, chain link fences are the most durable and long-lasting fence option available today. This is especially true when you consider all of the material options available. For even more durability and customization, you can have your fence coated in vinyl or galvanized steel.
Call today for a free quote on a new chain link fence for your Highland Park, Illinois property: 847-499-1094
Quality That Lasts
Durabilt offers a written 1 year limited warranty and financing
For over 40 years, Durabilt Fence has been proudly serving the Chicagoland area with licensed, insured, and bonded professional fencing service. Durabilt Fence specializes in ornamental, wood, chain link, PVC, gate operators and specialty fencing. With Durabilt Fence, you will receive a prompt, free assessment and estimate of your fencing project, fence repair, or fence enhancement project. When we are done, you will receive a written 1 year limited warranty, and a cleaned-up worksite. No job is too big or too small.